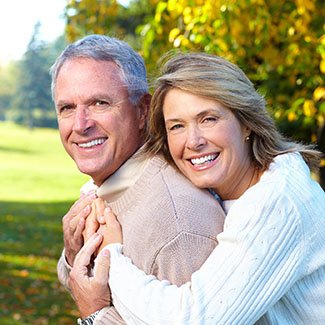 Dentistry is all about smiles, and having a confident, healthy, beautiful smile is important even for patients wearing dentures. Our dental practice in Tenafly NJ provides personalized denture services that meet the needs and comfort levels of our patients. All of our patients are unique, and we create one-of-a-kind dentures that feel good and look natural.
What's right for me?
Dentures are a form of full mouth rehabilitation in which we replace a patient's missing teeth with prosthesis that is removable, meaning the patient will need to remove the dentures every night and put them back on in the morning. There are two types of dentures, full dentures and partial dentures.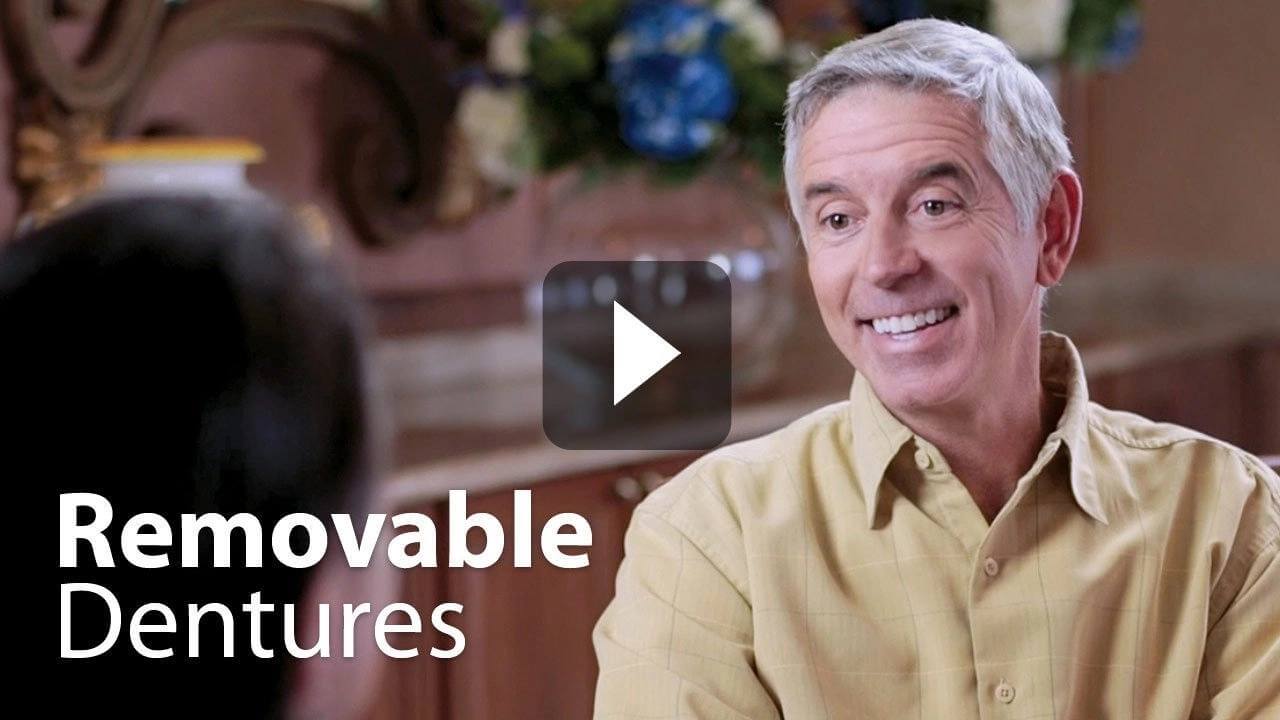 Full dentures are made when a patient is either missing all of their natural teeth or if all of their natural teeth need to be extracted and replaced. When extractions are needed, we offer our patients the option of having Immediate Full Dentures made so that they are never without teeth. Prior to having your teeth removed, we will go through several steps of measurement and fabrication in order to create a complete, ready to go, denture. After removing the teeth, Immediate Dentures are given to the patient that same day. This ensures that our patients never go a day without teeth. However, the patient will need to have follow-up visits in order to ensure that the denture fits accordingly as the patient heals. Ultimately, the Immediate Dentures will need to be retrofitted once the patient's jaw bone has completely healed.
Partial dentures, unlike full dentures, are fabricated when we are replacing only some of a patient's teeth. Partial dentures use your existing teeth and jaw bone as support, but once again they are removable at night.
How do I know if dentures are the right choice for me?
It is very important to understand that in some cases it may take time for a patient to become accustomed to their dentures. The dentures use your existing jaw bone and gum tissue as support. Patients who have never had a denture will sometimes feel as though their dentures feel bulky or push on their tongue. The dentures may even feel a bit loose in the beginning, and all of these sensations will affect the way a patient speaks or eats. It is important to note that these sensations will only exist for a short time, and patients will quickly become accustomed. Having dentures will ultimately improve a patient's ability to function in everyday life and are a tremendous improvement from not having teeth.
Caring for your dentures
Dentures, just like natural teeth, require daily maintenance to stay clean and keep bacteria from growing inside your mouth. Keep your dentures clean and your smile healthy
When handling your dentures, stand over a clean, folded towel or a sink full of water. This way, if you accidentally drop your dentures, they are less likely to break.
Your dentures are not immune from plaque and tartar build-up, so it's important that you brush your dentures every day. To brush your dentures, use a soft-bristled brush and gently brush the surfaces of the dentures, being careful not to break or bend the plastic. Between brushing, it's important to rinse your dentures after each meal.
Use a gentle cleanser to clean your dentures. Many toothpastes, household cleaners, and mouthwashes can be too hard on your dentures, so it is recommended that you use a mild hand or dish soap to get your dentures clean. Be sure to check for the American Dental Association (ADA) seal of approval to choose products that are safe for your dentures, or ask your dentist about which products may be best for you.
When you are not wearing your dentures, they need to be kept moist. Dentures that are not kept in a denture cleaning solution or in water can dry out, lose their shape, or even crack and break. Certain styles of dentures require certain soaking solutions, so be sure to ask your dentist which solution is best for you.
Even if you have a full set of dentures, it's important to keep your gums and tongue clean. Be sure to use a soft-bristled brush to gently clean your gums and tongue every day.
If by chance your dentures do break, please contact our practice and schedule an appointment as soon as possible. Broken dentures that don't fit properly can cause irritation to your gums and mouth. Also, remember to continue scheduling regular dental checkups every six months to make sure that your smile stays healthy for many years to come.